Those of us who live in the Okanagan appreciate the outdoors. How could we not want to lounge in our yards all day when we live in such a sunny paradise? Whether you use your outdoor space for relaxation, play, or entertaining, it should be a space that feels all your own and privacy cannot be understated. If you want to appreciate your home and yard to the fullest, you owe it to yourself to keep it private. Here are some ways that you can use chain link fencing styles with privacy inserts to enhance the privacy of your home's exterior, while retaining the original appearance and glow of your yard.
Create a Private Space in Your Okanagan Home
An unused corner or section of your yard can easily be transformed into a tranquil space for meditation or a glass of wine with a friend. Think of where you might add a focal point to your yard or garden and consider how fencing could serve as a backdrop for this new space. Adding chain link fencing around your yard allows you to establish privacy for your family and can also act as a foundation upon which you add your own personal style and flair. You don't always need to surround your yard altogether, as many homes back onto hills or forests that are private themselves. Having a fence run the length of the public facing side of your yard is often enough to create a sense of privacy and seclusion when you are in it.
Keep Kelowna Vibrant with Colourful Fences!
The first easy way to add some visual interest to your yard is by adding a fence which suits your house or other yard décor. Consider a natural colour like dark green or brown as a natural backdrop if you'd like to showcase a colourful garden. Going for something stylish? Choose a bolder colour for the fence and find coordinating furniture or décor to tie it all together. The great thing about privacy inserts is that they are separate from the fence itself, so they can be removed or added if you are unsure about your selection. This is a simple way to cut off visibility from the street, keeping your yard as a sanctuary away from the public distractions.
Creeping Plants and Vines Add to the Aesthetics of a Fence
If you are a plant-lover or just want an especially tranquil atmosphere, allowing lush greenery to weave its way through your chain link fence is a lovely and inexpensive way to create separation from the outside world. There are lots of great types of fast-growing plants and vines that can be planted next to your chain link fence. Create a romantic scene with flowering vines or a classic look with creeping ivy, either way this will incorporate the fence into the appearance of your yard, reducing that division in appearance between a natural yard and an artificial barrier by combining the two together!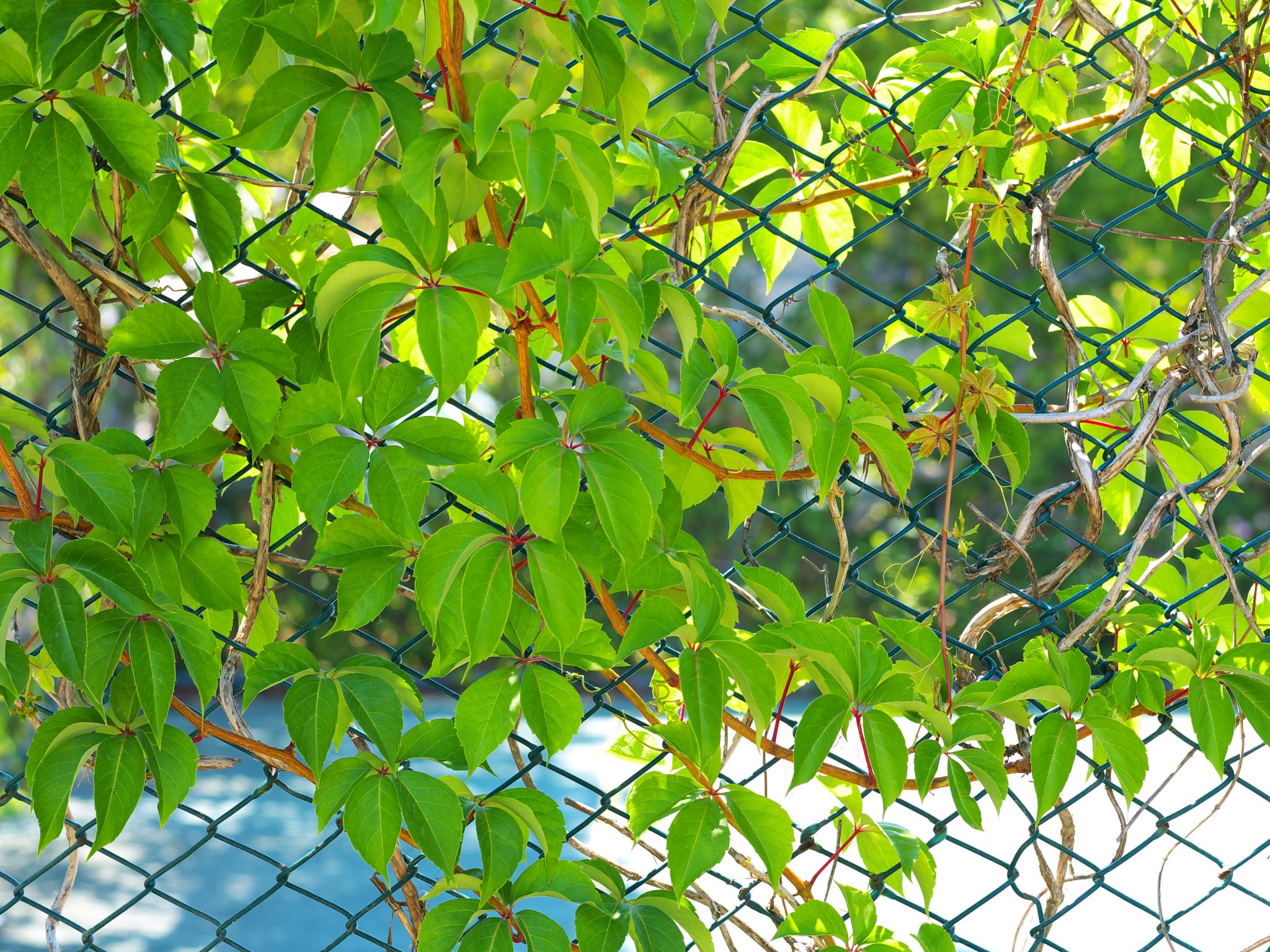 Make the most of the space around your home. Improve the privacy of your yard with privacy inserts and fencing solutions in Kelowna, West Kelowna and Vernon! Contact Quality Chain Link Fencing at 250-765-1913 to start planning today!